GREENMSN SUPPLY & SUPPORT VIDEO CONFERENCING SETUP 
Product makes as below: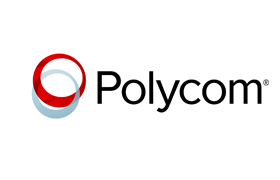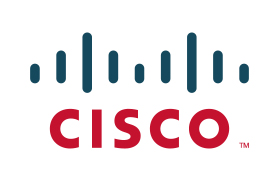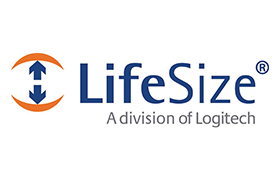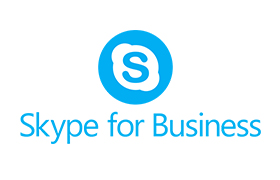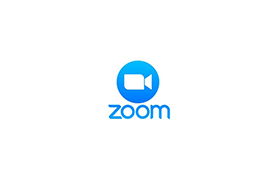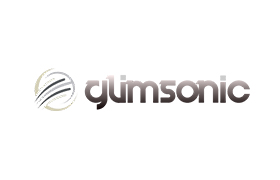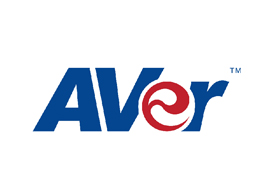 Polycom
Life-size
Cisco
Aver
Glimsonic
Skype Business
ZOOM
Cloud Conference System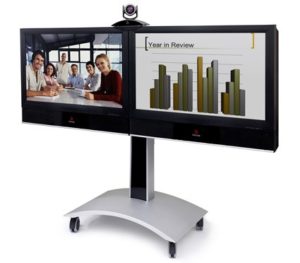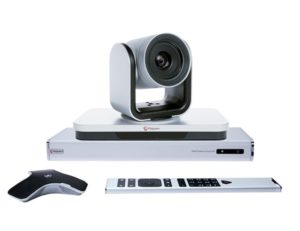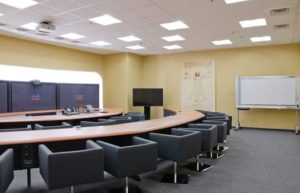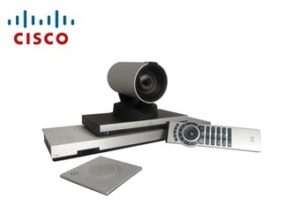 Glimsonic
AVPRO HD500: Video Conferencing and Collaboration for Any Huddle Space 
Smart Video Conferencing: AVPRO is a brand of Glimsonic which offers an exclusive range of innovative products which includes patent pending All-in-One Video Conferencing device. Glimsonic also has an extensive range of Video Conferencing Peripherals, which includes USB Camera, PTZ Camera, Audio Conferencing Microphones, and Collaboration products. 

Whether you use Zoom, Skype, Webex, Vidyo, Jabber, Lifesize, Realpresence, GoToMeeting, Peoplelink, Bluejeans, Lync - to name a few - it supports limitless applications. GLIMSONIC AVPRO is an easy-to-use Video Conferencing Device optimized for video meetings in physical conference rooms.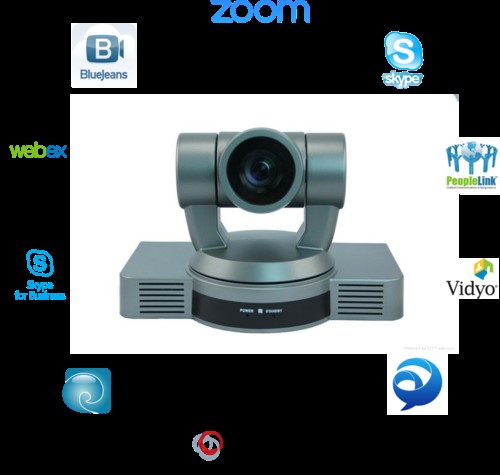 EagleEye Director II 
Get ready for your close-up with the only smart camera that makes every video conference a true face-to-face experience  Polycom EagleEye Producer - Video conference camera tracking system 
Package contents: Power supply, cable kit 
Width: 28.7 cm
Depth: 12.2 cm
Height: 3 cm
Weight: 875 g
Localisation: Europe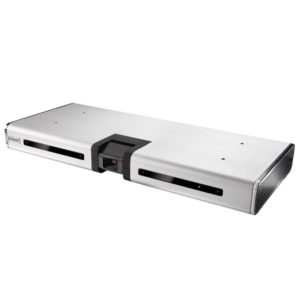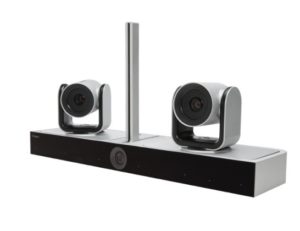 Polycom Touch Control for Group Series – 8200-30070-002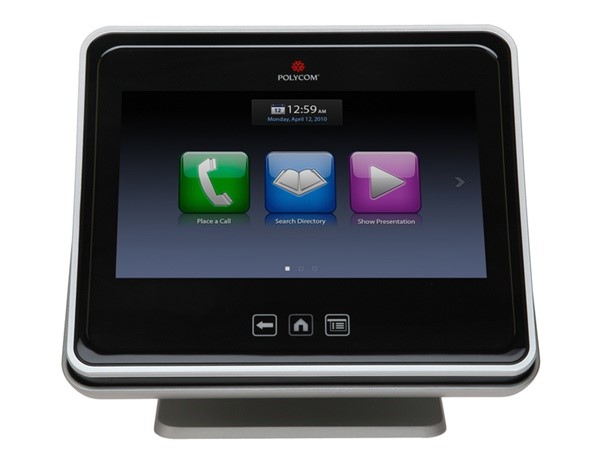 Polycom RealPresence Touch for use with Group Series (Silver Trim) 
Brand: Polycom 
Product Code: 8200-84190-001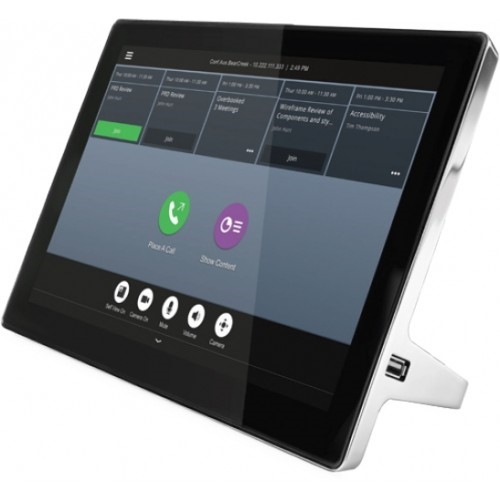 Polycom RealPresence Trio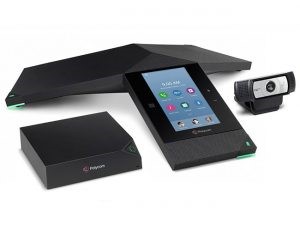 Polycom RealPresence Trio 8800 delivers the best ever audio experience from the huddle room to the boardroom – making every conversation, every spoken word just that much clearer. 
Not only does RealPresence Trio break through the sound barrier by providing the most amazing sound quality, but it also redefines the category by serving as the smart hub for your group collaboration and bringing easy-to-use, no-compromise visual collaboration to spaces that were previously cost prohibitive. 
Polycom CX5500 Unified Conference Station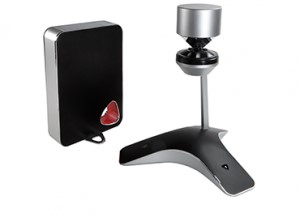 Experience 1080p "around-the-table" video with Microsoft Lync 2013 
The Polycom CX5500 Unified Conference Station delivers a unique HD voice and video collaboration experience in Microsoft Lync environments.The CX5500 provides remote participants with 1080p HD active-speaker video that automatically tracks the flow of conversation. It also adds a unique 360-degree panoramic view of the conference room. Meetings are more productive and participants are clearly heard with Polycom's legendary HD Voice technology, now featuring a dynamic audio range of 160Hz to 22,000Hz. The CX5500 can also be used to place voice-only calls as an IP conference phone. 
Polycom CX8000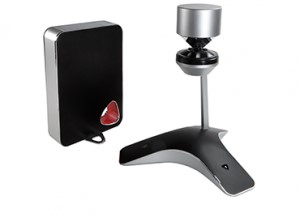 Polycom CX8000 for Skype for Business is purpose-built for Lync 2013 and Skype for Business and designed to extend the familiar Microsoft collaboration experience that people love into conference room environment. The Polycom CX8000 combines the powerful Microsoft software and the intuitive touch control system so that anyone can start face-to-face conversation with interactive content sharing in no time.  CX8000 Datasheet 
Polycom EagleEye Producer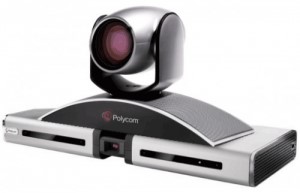 Hands-free camera operation that improves the user experience and delivers key analytical data to the business 
EagleEye Producer changes the face of video collaboration through automatic, intimate framing of meeting participants. Utilizing the latest in facial recognition, the system continually views the room and seamlessly commands the EagelEye Camera (sold separately) to appropriately frame the users with subtle pan, tilt, zoom technology. End users are delivered an unsurpassed experience that allows them to concentrate on the task at hand and not the technology. 
EagleyEye Producer Datasheet 
Polycom RealPresence Group 310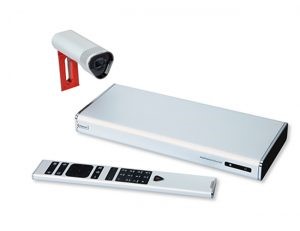 Affordable video collaboration for huddle rooms and personal workspaces.  Acoustic camera pictured but also available with EagleyEye IV camera. 
Optimized for smaller groups, the Polycom® RealPresence® Group 310 solution is ideal for small meeting rooms, huddle rooms, and personal workspaces. It features simple setup and configuration, and a compact, sleek design that is easily hidden out of sight, keeping your rooms clutter-free.
Polycom RealPresence Group 500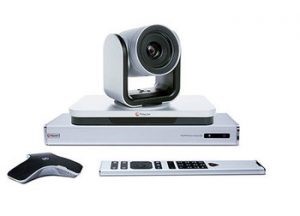 Powerful video collaboration for group conferences in a sleek design that is simple to use 
The RealPresence Group 500 is ideal for conference rooms and other collaborative environments, from small meeting rooms to larger rooms with dual screens. Next-generation performance is combined with a simple user interface for an experience that will delight users while IT administrators will admire the compact design, broad interoperability, and the industry's lowest total cost of ownership. 
Polycom RealPresence Group 700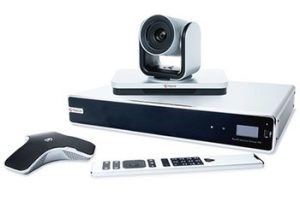 In many environments getting the most out of video meetings requires multiple displays, flexible audio configurations, and the ability to easily switch between many content sources. The Polycom RealPresence Group 700 is the ideal solution for meetings that require the best performance and flexibility, from boardrooms to large lecture theatres. 
Polycom RealPresence Medialign Series 
Polycom RealPresence Medialign includes everything you need to get started with video communications today. Share thoughts and ideas seamlessly on a virtual whiteboard with Polycom VisualBoard technology.  See your team's reactions in stunning 1080p60 high-definition video and share/annotate content with exclusive Polycom SmartPairing technology. 
Create the perfect system for medium to large rooms with packages available in single or dual high-definition display sizes of 55″ or 70″. 
Polycom RealPresence Medialign 155 
The Polycom RealPresence Medialign 155 all-in-one video conferencing solution includes a 55-inch HD display, Group 500 codec, EagleEye IV camera and EagleEye Producer. Everything you need to instantly transform a meeting room into the ultimate collaboration space is built into this unit: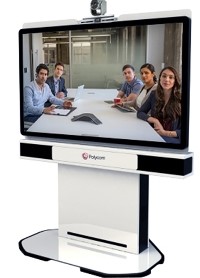 Polycom Group 500 Video Conferencing System
Polycom RealPresence Touch
Polycom EagleEye IV Camera
Polycom EagleEye Producer
Polycom Microphone Array
HD 1080p License
Single 55" HD Display
Stand for Assembly
Integrated Loudspeakers
Polycom RealPresence Medialign 255 
The Polycom RealPresence Medialign 255 all-in-one video conferencing solution features two 55-inch HD displays. These side-by-side displays are perfect for viewing remote conference rooms and sharing a variety of content. The solution also includes the popular Group 500 video conferencing system and EagleEye IV camera. Everything you need to transform any meeting room into the ultimate collaboration space: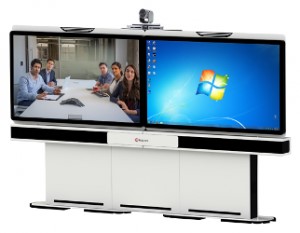 Polycom Group 500 Video Conferencing System
Polycom RealPresence Touch
Polycom EagleEye IV Camera
Polycom EagleEye Producer
Polycom Microphone Array
HD 1080p License
Dual 55" HD Displays (2)
Stand for Assembly
Integrated Loudspeakers
Polycom RealPresence Medialign 170 
The Polycom RealPresence Medialign 170 is an all-in-one solution for instantly turning your meeting room into a powerful video conferencing and collaboration space. The package includes a 70-inch HD display, Group 500 video conferencing system and EagleEye IV camera, plus a number of other essential components: 
Polycom Group 500 Video Conferencing System
Polycom RealPresence Touch
Polycom EagleEye IV Camera
Polycom EagleEye Producer
Polycom Microphone Array
HD 1080p License
Single 70" HD Display
Stand for Assembly
Integrated Loudspeakers
Polycom RealPresence Medialign 270 
The Polycom RealPresence Medialign 270 features two generously sized 70-inch HD displays. The Group 500 codec, EagleEye Director with EagleEye III cameras, and other components are also integrated into this all-in-one video conferencing and collaboration solution. Transform any meeting room into the ultimate space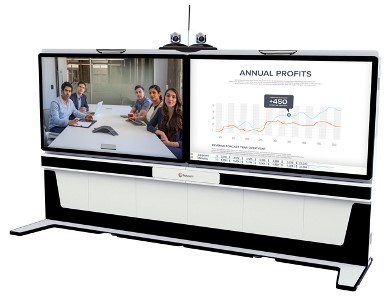 for visual and virtual productivity:
Polycom Group 500 Video Conferencing System
Polycom RealPresence Touch
Polycom EagleEye III Cameras (2)
Polycom EagleEye Director
Polycom Microphone Array
HD 1080p License
Dual 70" HD Displays (2)
Stand for Assembly
Integrated Loudspeakers